Our History
Back in 1959, Grandpa Lloyd Crownover decided to move his family and farming operations from Claude, Texas to Cactus, Texas…setting the stage for his future generations to farm the Texas Panhandle. Planting the seed of farming in his family, his kids and grandkids carried that seed forward. In 2009, a star was born, Lone Star Family Farms. The Crownover Family founded the farm pulling the family resources and individual farms together to create one operation with efficiencies to grow the farm into a stronger player in the agriculture marketplace. Other team members joined the partnership, adding to the foundation of family. Today, Lone Star Family Farms has expanded operations into multiple counties in the Texas Panhandle.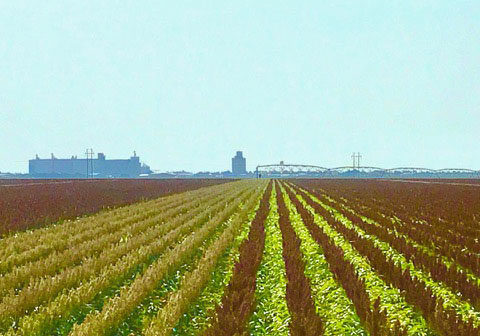 Lone Star Family Farms has come a long way since its inception and has built its partnership beyond family that share the same passions and goals. Each partner and member of the Lone Star Family Farms operation contributes his/her own set of strong skills and talents, making the farm a unique business model for success.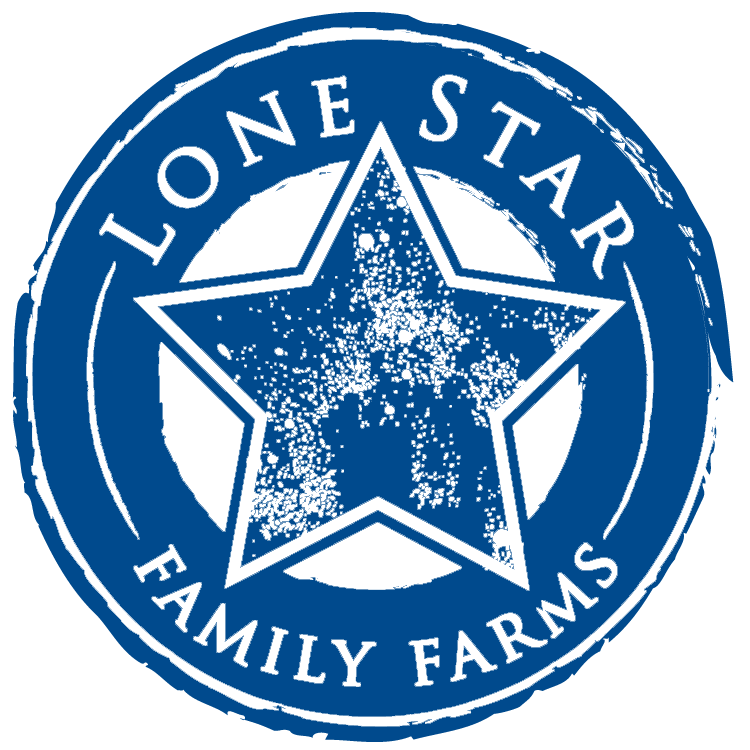 Lone Star Family Farms employs quality personnel who are self-sufficient and dependable in achieving daily operational goals for optimal efficiency. We are devoted to working together as a family and as business partners to grow a successful and economically viable-business that will stand the test of time and continue successfully through future generations.
Lone Star Family Farms provides a positive work environment for our employees and our family. Because we care about the environment and the impact of agriculture on the economy, we utilize cutting-edge technology and operate our equipment at maximum efficiency in an effort to continually improve quality and yields while carefully protecting our natural resources.
Farming is important to us and to many around the world. It's our passion and way of life. We choose to farm and wouldn't have it any other way. We are thankful every day for the seeds Grandpa Lloyd planted for our family and the opportunity to be able to impact lives throughout our business and in Agriculture.
I have been with LSFF for almost 4 years. I really appreciate how family oriented the company is; when I interviewed I was told that, "family comes first." That is something that is very important to me. They treat every employee fair and help them to succeed.
Ryan I.
I have been with LSFF for 5 years and I plan on being with them for a very long time. It's a great place to work and grow, they make you feel like family. LSFF is a kid friendly and pet friendly environment with a ton of learning options for all ages. We operate daily with the newest technology to make jobs easier and be more successful at everything we do. There are so many benefits at LSFF. They make you feel like you are their family. They are always looking to better the equipment and technology to help everyone grow and stay up with all the new things in the world. If you are looking for a great place to work and work with great people and the newest of technology then LSFF is the place to join.
Justin A.
The roots of Lone Star Family Farms is a "family" farm. People may say "investor farms" have changed the face of farming, but Lone Star has proved you can keep family farm values and be successful. This family has endured through the devastating loss of key family members, as well as continually moving forward as the farming industry has drastically changed from "back in the day". Justin has stayed true to his upbringing, keeping that legacy of what it was like to farm with your Dad and Granddad. It was taught that the key to being a great farmer is taking pride in your work, and you work hard to achieve that. It's sad that in today's society much of that has been lost. However, I believe that this is exactly the key to Lone Star Family Farm's success and is why I have so much fun working here every day.
Gene B.
Lone Star Family Farms is one of the best places to work. I've been here for 5 years and have enjoyed every moment. I have a team of 3 men and we treat each other with the highest respect just like our managers do with us. Overall, Lone Star Family Farms is family and I'll be here for a long time learning and teaching.
Ricky A.